If you have a question or concern about the application or process, please call our winter office. Thank you for your interest in working at Lake Greeley Camp.
We have moved our applications and combined them with our online database on CampMinder. Follow the link below to the staff application page where you will go through several steps and enter the information necessary with each step. Please make sure that you are reading the directions for each section as there are some sections that may not pertain to the position you are looking for, and are, thus, not necessary to fill out.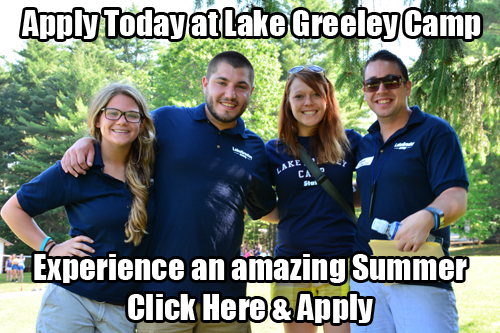 All Staff Positions are Available.



Current Nursing Openings:
Potential nurses can refer to our Nursing Page for more information about nursing at Lake Greeley Camp.

We are still looking for male counselors!

Apply today for a great summer experience!